Introducing Illusionist Pencils

$29
Intimidating eyeliner, begone! Wear one at a time for a classic eye look, or more than one shade for a more artistic flair. Set includes six moody shades & carrying case.
---
---
---
---
---
---
---
---
---
---
---
ABOUT ILLUSIONIST PENCILS

No matter what look you're going for, these pencils define, enhance and charm. Our self-sharpening Illusionist Pencils are sleek and slim for easy application.
The unique narrow tip of the liner allows for complete control to execute the smoothest line on the eyes while applying!
Darken with classic Jet Black or Mocha shades, highlight with Blue Velvet, Smoky Plum or Forest Green and pop with our nude Eye Brightener.
Available in six bold colors, perfect for whatever mood you're in. Going out, staying in, and everything in between.
Get the entire set of six moody shades for $29.
Each of our Illusionist Pencils delivers unparalleled versatility and complete control with a no-mess, long-lasting flourish. Because no one's ever in the mood for complicated makeup.
Self-sharpening pencil

Easy, no-mess application

Smooth lines

Highly pigmented formula

Long-lasting wear

Buildable color

Day-to-night, café-to-club versatility
Free of 1,300 harmful ingredients
Free of parabens, phthalates, & SLS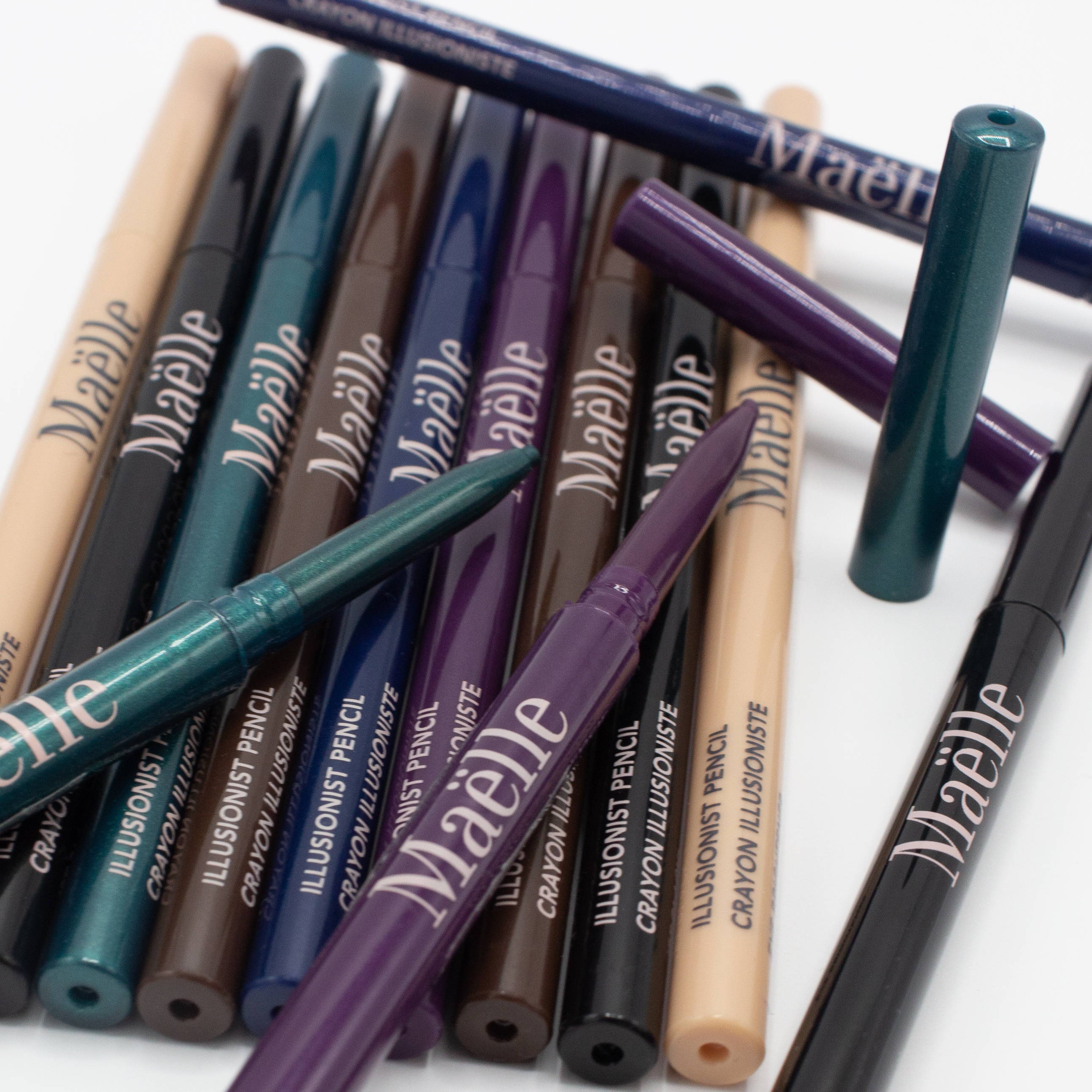 ---
---